The Women's Ministry of CABC hosts several fun fellowship events and service projects throughout the year for women to come together in a unique way as sisters in Christ. Here are a few we have planned for the coming year…
More Upcoming Events
Service Project
November 6 at CABC
Family Game Night | August 2021
Freezer Meal Prep | September 2021
Women's Retreat } Cancelled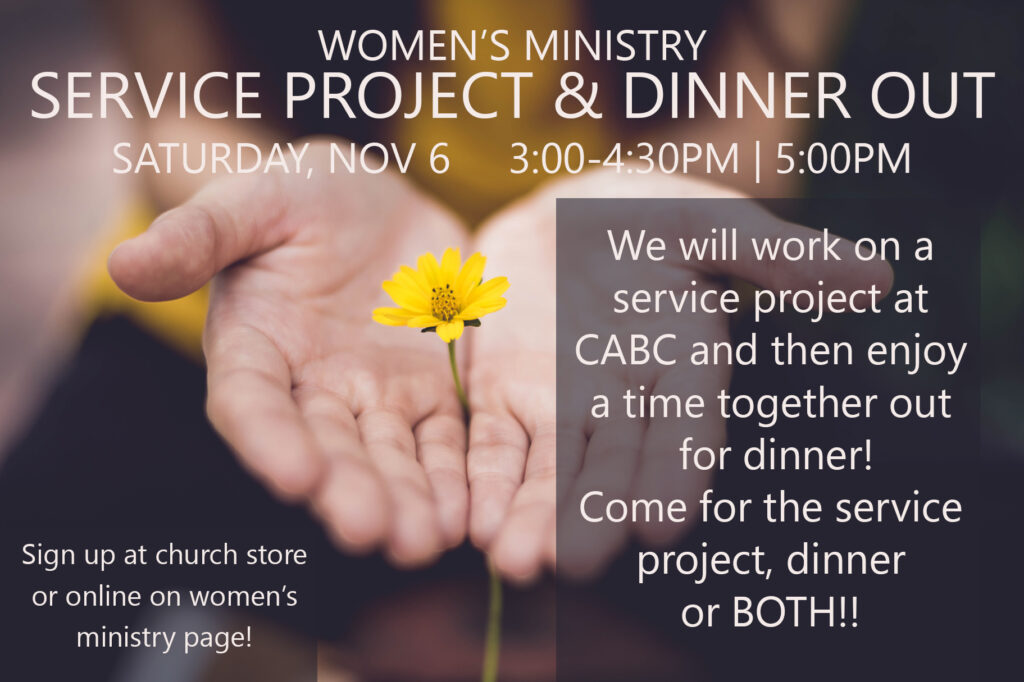 Join us for an afternoon of service and fellowship! We'll meet together at CABC to complete a service project together and then head out to dinner for a chance to connect and enjoy the fellowship of sisters!
If you are interested in participating in one or both of these opportunities on November 6, please sign up at the CABC church store on Sundays or fill out the form below. (Please specify if you are coming to the service project, dinner or both!)
Service project will be from 3:00-4:30pm at CABC.
We will meet for dinner at 5:00pm (location TBD).
If you have any questions see Kristine Gardner for more details!
Women's Bible Study
Join a group of women together in study, discussion and fellowship as we seek to encourage, uplift, challenge and refill one another as sisters in Christ.
This year's Bible study will take the lessons and materials from our cancelled Women's Retreat as we learn together the truths about making God our foundation, the protection Jesus provides, the importance of friendship and more with stories of Ruth and Naomi! Cost for Bible study material is $10 per participant.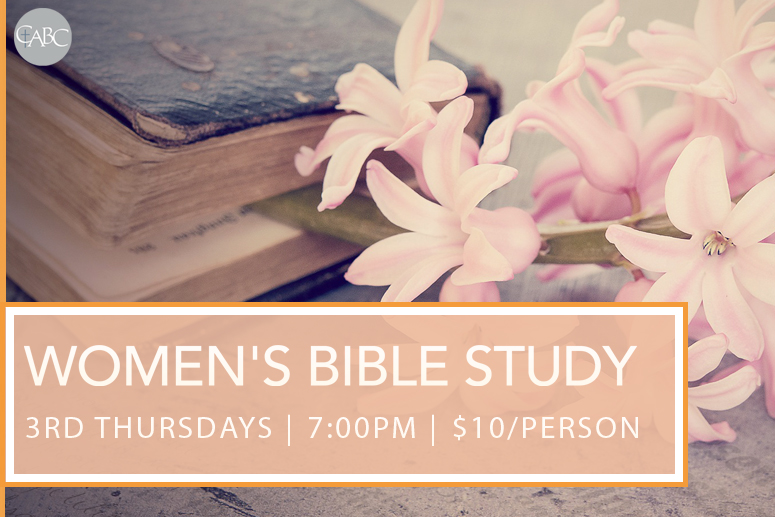 When: 3rd Thursdays at 7pm
Where: the Pulse at CABC
Cost for Bible study material is $10 per participant.
MOPS (Mothers of Preschoolers)
Designed for moms to relax, recharge and regroup, MOPS is a place you can come as you are to be encouraged, equipped, and developed as a woman, mother, and leader in Christ.
Click here for more information.
Who: Moms with children ages birth up through Kindergarten
Where: CABC Pulse
When: 2nd & 4th Tuesdays at 9:15am at CABC
Childcare is available!
Women's Ministry Contact & RSVP