Women of the Word (W.O.W.) Bible Studies
Women's Ministry currenly hosts morning monthly Bible studies at CABC from October through May. All ages and new attendees are always welcome!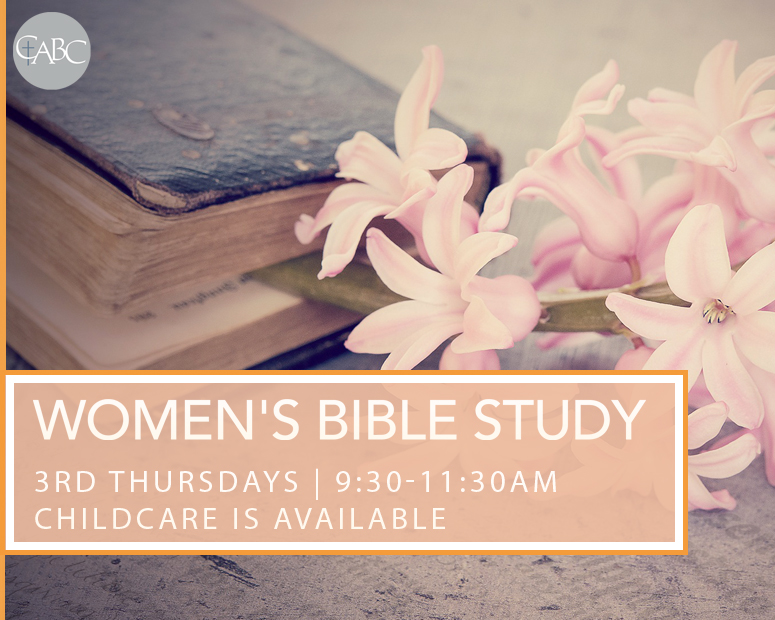 Where: Pulse Cafe at CABC
What: We will be following a Chip Ingram series on the book of Titus. All ladies are invited to join us for this time of devotion, God's Word and fellowship with friends.
Childcare is available for a small fee of $5 per child.
MOPS (Mothers of Preschoolers)
Designed for moms to relax, recharge and regroup, MOPS is a place you can come as you are to be encouraged, equipped, and developed as a woman, mother, and leader in Christ.
Click here for more information.
Who: Moms with children ages birth up through Kindergarten
Where: CABC Pulse
When: 2nd & 4th Tuesdays (Sept-May) 9:15-11:30am
(Childcare is available)
The Women's Ministry of CABC hosts several fun fellowship events and service projects throughout the year for women to come together in a unique way.
Upcoming Events
Meal Prep Service Project
September 29 | the Kitchen at CABC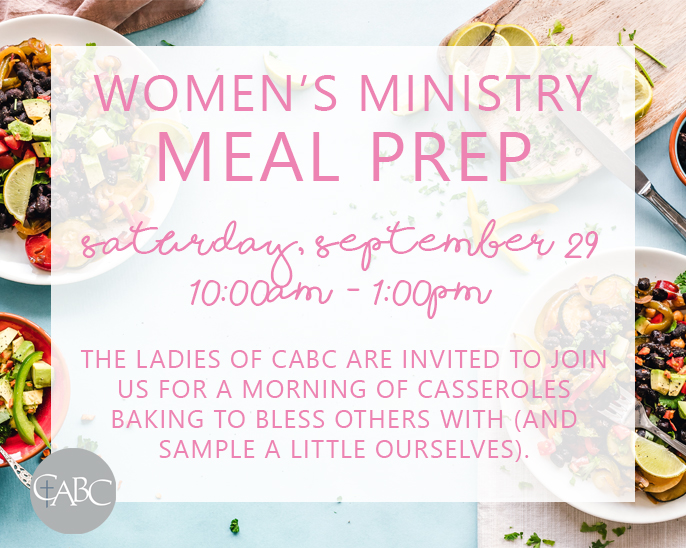 The ladies of CABC are invted to join together for a fun morning of fellowship and casserole baking. We plan to bake our love into baked ziti, chicken and rice and taco bake casseroles (12-15 of each). We will probably do some sampling of these yummy dinners as well. All ages welcome!
Sign up for ingredient donations via the button below!
Past Events
Women's Retreat
May 17-19 | Camp Yeshua in Richfield, PA
Couple's Comedy Night at CABC
February 16th 6:30-8:30pm
(with Men's Ministry)
DR Collection at CABC
January 18th 6:30-8:00pm
Caroling at Hanover Hall
(With Men's Ministry)
December 8th
Ladies Night Out
October 26th
Clothing Swap
September 28th