The School of Christian Living (SOCL) is our
adult Sunday School program. Classes, which vary in topic, are offered after service time during our all-church Sunday school hour. SOCL is designed to help men and women explore God's Word to apply His truths and teaching to our own lives so that we are better equipped to share Him with others in our homes and communities.
The return of our second hour for all-church Sunday school begins Sunday, September 10 at 10:30am. Below are the current classes available for adults.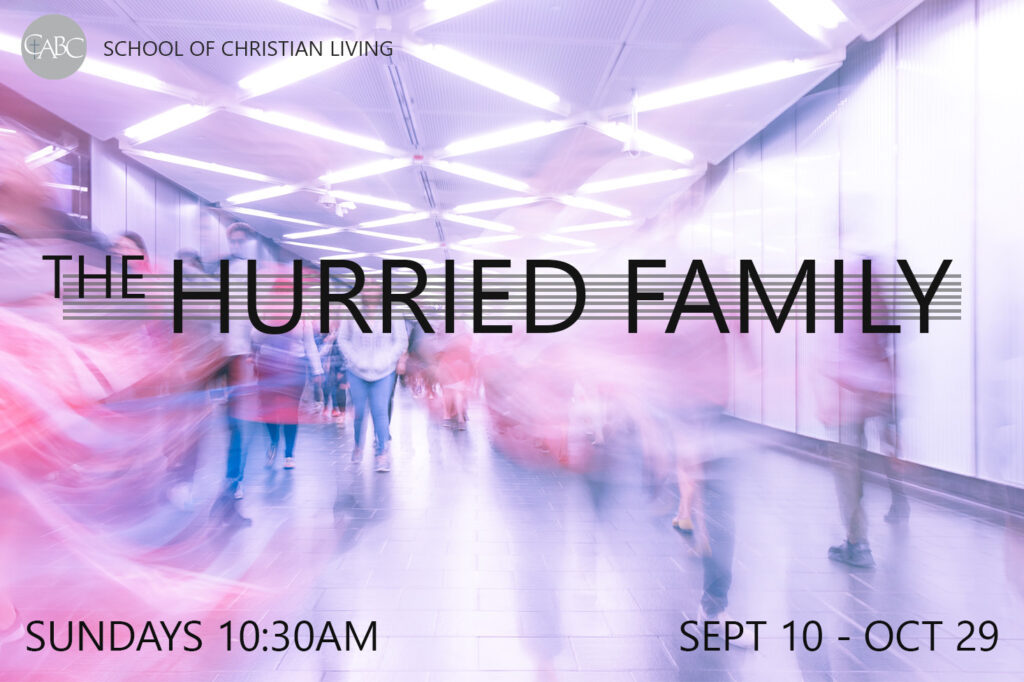 Name: The Hurried Family
Facilitated by: Matt and Aimee Moul
Dates: Sept 10 – Oct 29
Room: Room 209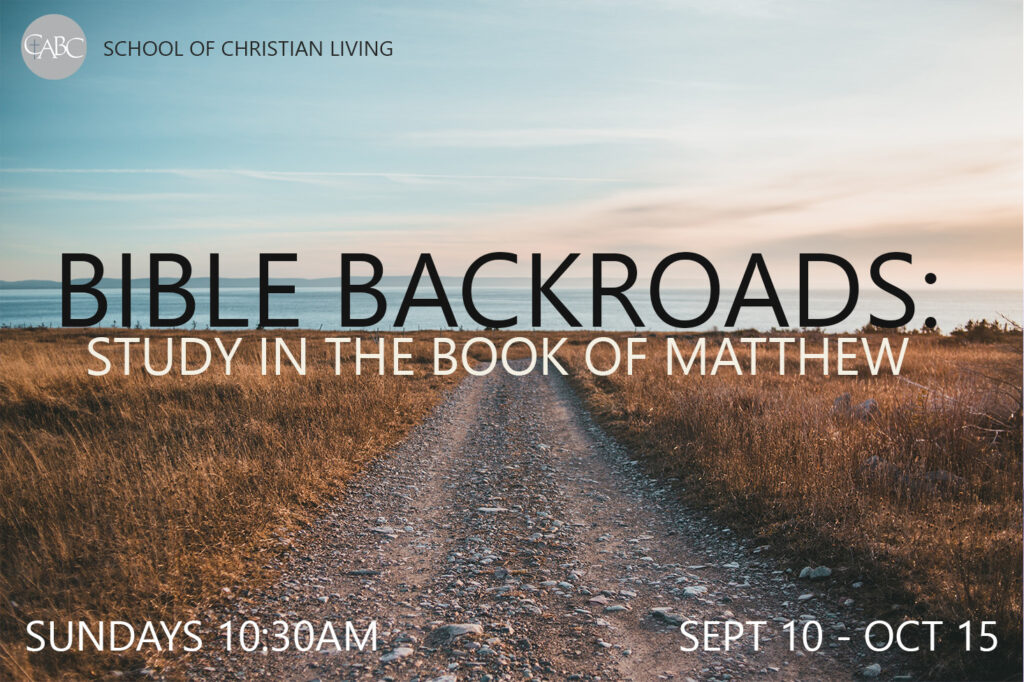 Name: Bible Backroads, a Study of the Book of Matthew
Facilitated by: Wes Hallman
Dates: Sept 10 – Oct 15
Room: Sanctuary