The School at Batey 35

Fundacion Cristiana Bautista Del Norte
Founded in 1999 by Jean Luc Phanord, the School at Batey 35 is a private Christian institution in La Romana, Dominican Republic providing free Christian education to children in 5th, 6th, and 7th grade. These children are often known as "Sugar Cane Kids" because their parents earn a meager living working in the sugar cane fields and most are uneducated. It was the vision of Jean Luc to give these children the opportunity to break the cycle of poverty and create better lives for themselves.
The School at Batey 35 is currently providing private, Christian education to 90 students in academic subjects as well as personal care, hygiene, and life skills.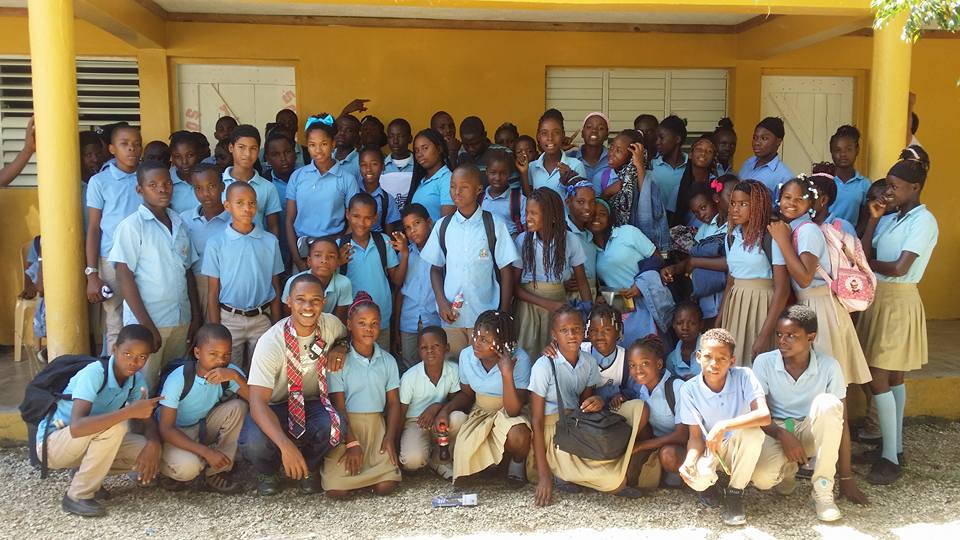 You Can Make A Difference
Getting good grades in school is hard enough, but it's even harder for children who can't concentrate because they are hungry, or for those who don't have proper school supplies or books.
Christ's American Baptist Church of Spring Grove and Carlisle Evangelical Free Church have partnered with the School at Batey 35 to solve such problems. Your donation provides 100% of everything needed for a child to receive a proper education, such as books, backpacks, school supplies, tuition, school uniforms, and a meal.
Here's what your dollars do:
$60 = backpacks and supplies for 4 children
$100 = school uniforms for 5 children
$150 = one week of lunches for all students
You can now make a tax-deductible donation to the
School at Batey 35 directly through CABC!
DR Mission Trip 2020 & DR Covid-19 Update
Our DR mission team arrived home safely just a few weeks before the Stay At Home orders were put into place. Our team was blessed by the time they had and people they met in La Romana and the surrounding bateys during this trip.
A 2021 mission trip is already being planned!
If you would like to hear more about our 2020 mission trip, we invite you to
watch our DR Sunday service on YouTube.
Currently our school's administrators and staff are working to keep students and their families safe during the Coronavirus pandemic. Two food distributions have already taken place delivering supplies and meals to all students and their families. A third is being planned with additional supplies to provide masks and properly train students and their families on how to be safe and wear them.
If you would like more information about our connection with the School at Batey 35, how you can help, or joining our 2021 mission trip please
connect with us
! We'd love for you to see and be a part of the amazing things God is doing in La Romana!