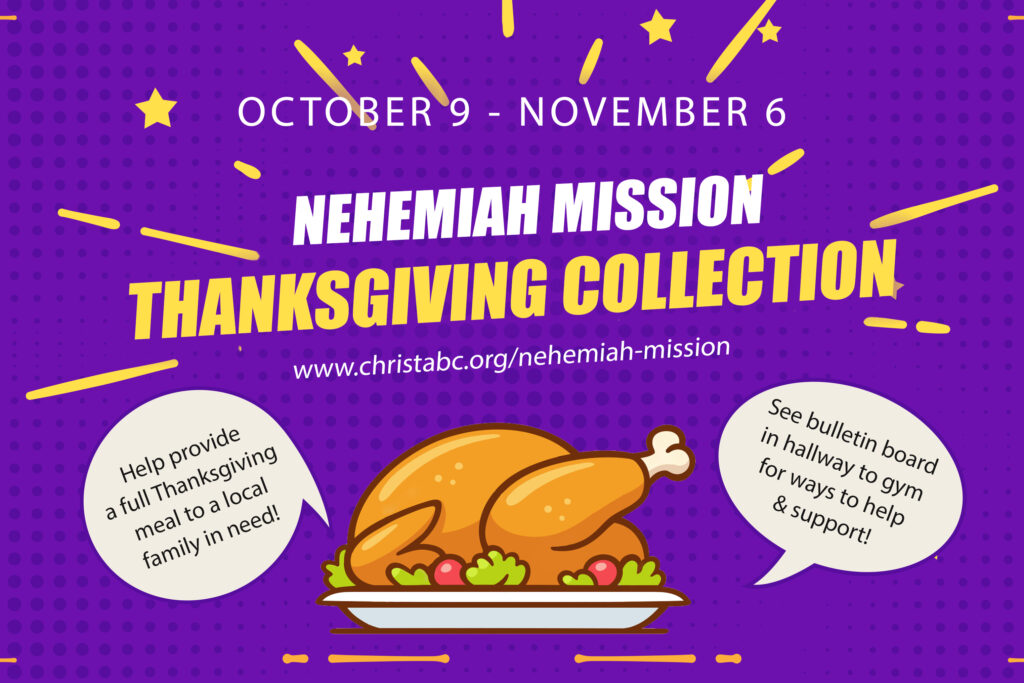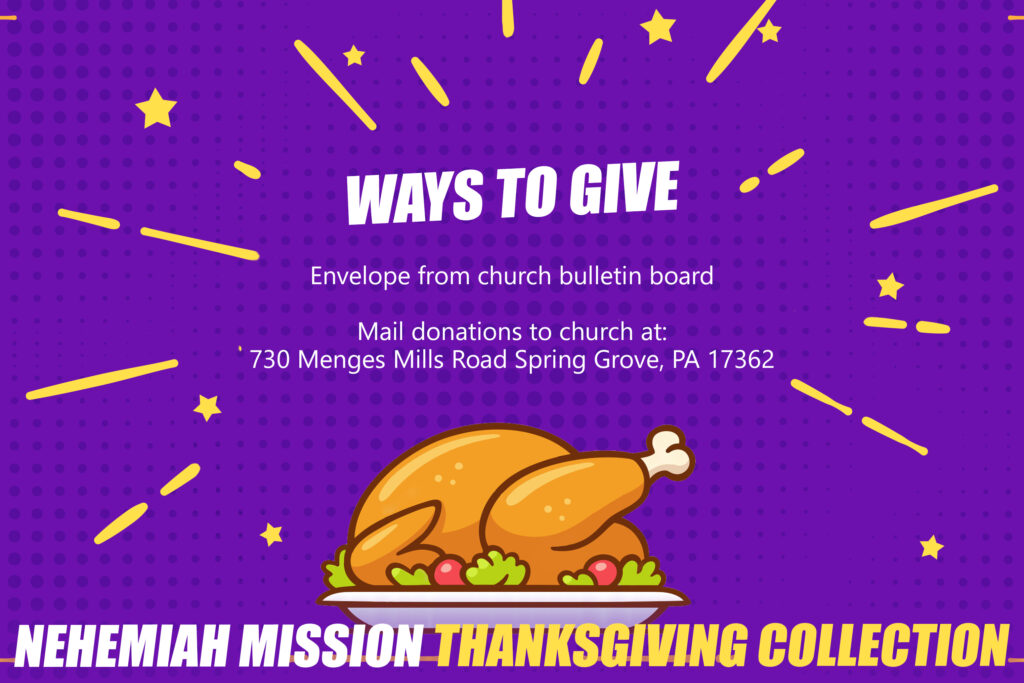 Who Is Nehemiah Mission?
Nehemiah Mission is a ministry of CABC. As "neighbors serving neighbors", Nehemiah Mission is a group of believers and volunteers who strive to serve as the hands and feet of Christ in our local community. Nehemiah Mission hosts an annual collection each year to help provide Thanksgiving meal boxes to local families in need.
How Can I Help?
Pray
It takes a church to pray for their community. We ask you to join us in routinely praying for our community, for those in need, and for God to make clear paths to lead us to help others.
Volunteer
In addition to donations, helpers and vehicles are needed this year on Thursday, Nov. 17 for packing boxes and Saturday, Nov. 19 for delivering boxed meals. If you would like to volunteer (serving), please contact Brenda Jurek.
Give
You generosity is what puts movement to our ideas. Each donation helps provide a full Thanksgiving meal to a local family in need. We invite you to partner with us in a tangible manner each holiday season and spread the love of Christ with these local families by helping us collect funds to pack each box.
Connect with Nehemiah Mission