Here's what's happening at CABC to remember, celebrate and rejoice in our risen Lord and Savior, Jesus Christ! Join us!
Easter Family Fun Day
Saturday, March 27th | 1pm and 3pm
This event is for the ENTIRE FAMILY! (all children must be accompanied by a responsible adult to attend this event.) Families will visit stations and collect eggs holding symbols of the Easter Story. By the end of their journey, each family will have a set of Resurrection Eggs to be able to retell the Good News of Jesus to others and remind themselves of the Great Love that Jesus has for them. This is event will take place outside and will follow all Covid safety guidelines. The Resurrection Egg Stations is followed by an Easter Egg Hunt for ages 0 through grade 6.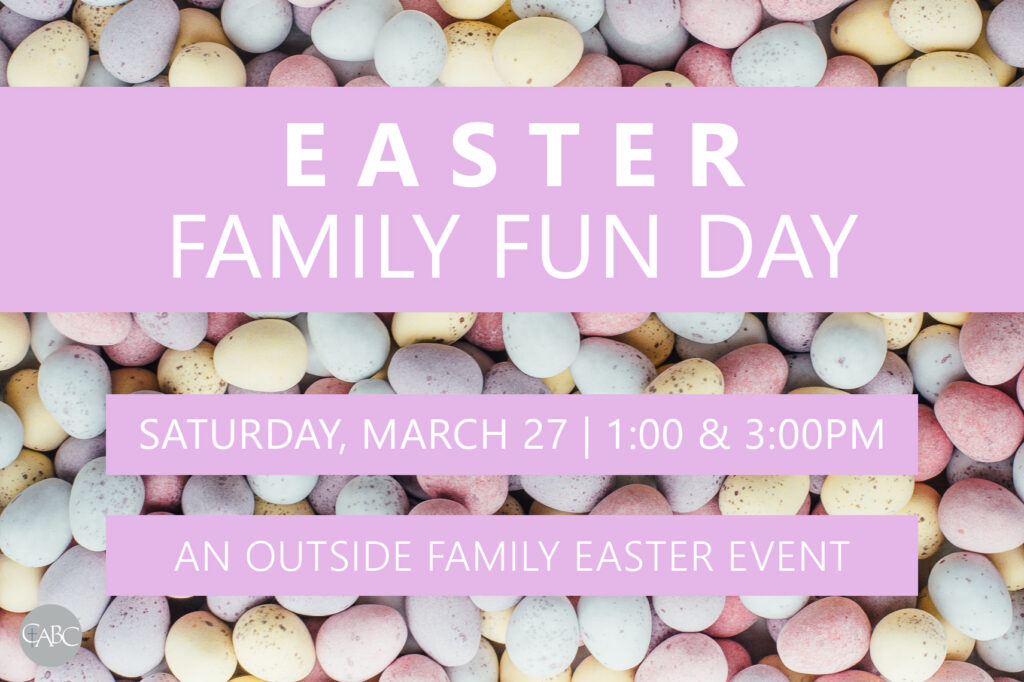 Lenten Devotionals Are Here!
Follow along with us through the season of Lent with our CABC Lenten Devotional – written by your CABC family members!
We invite you to spend some time in reflection, remembrance, and thanksgiving for our God and Savior who died for each one of us that we might have eternal life in Him.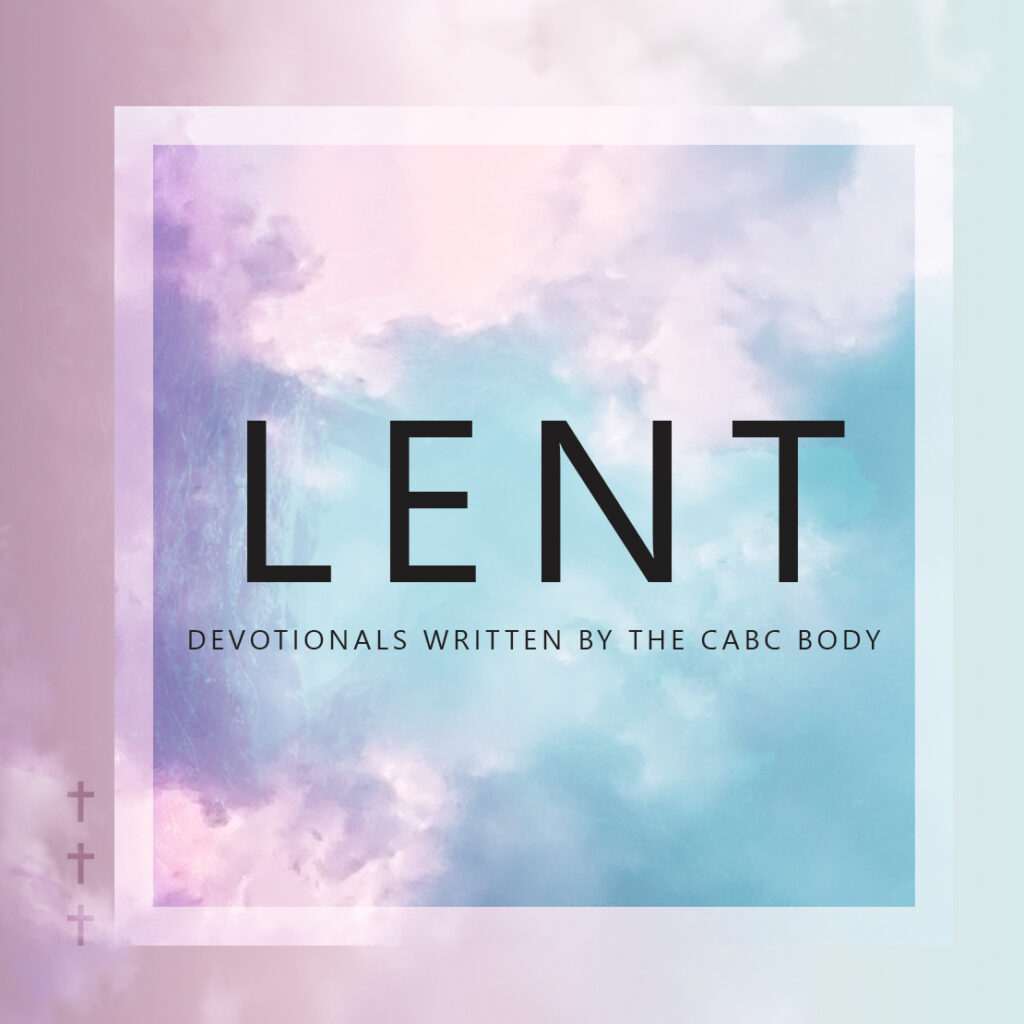 Palm Sunday
Sunday, March 28 | 9:00am
Online and in person
Join us for Palm Sunday service starting at 9:00am.
Connect with your church family in person at CABC or watch live right here on
our website
or
YouTube channel
as we celebrate and rejoice our King of Kings!
Virtual Seder Meal
Holy Week, March 28 – April 4
Passover was a time for families to reflect and remember the miracles of God who delivered Israel from the their oppressors. It was celebrated by the whole family around the table.
This year we invite you to do the same! Set aside a time to come together as a family as we walk you through a traditional Seder meal.
Good Friday
Friday, April 2 | 6:30pm
Join us for a time of reflection and acknowledgement of the cost of our sin. Christ died for us. He took the penalty for our transgressions. Let us remember His sacrifice. Let us remember Him.
Sunday, April 4
6:45am Sunrise Service
9:00am Easter Worship
Join us for a time of rejoicing, praising and celebrating our risen Lord & Savior! Connect with your church family in person at CABC or watch live right here on
our website
or
YouTube channel
The tomb didn't stop the first Easter and nothing will stop us from celebrating His goodness as Lord in our lives!
*Children's Sunday School will be available for the 9am service only.
Seder Meal: How To
Check out this great instructional video if you are planning to join us this Holy Week for a special Seder meal.
What is the seder meal? What goes into it? The idea, the ingredients and the invite to join us is found in the video here.
And check back in during Holy Week to watch the official Seder Meal with us. The video will be posted on Saturday, March 27 at 7:30pm and will be available throughout the week to watch and participate with your family.