Here's what's happening at CABC to remember, celebrate and rejoice in our risen Lord and Savior, Jesus Christ! Join us!
Easter Family Fun Day
Saturday, March 27th | 1pm and 3pm
This event is for the ENTIRE FAMILY! (all children must be accompanied by a responsible adult to attend this event.) Families will visit stations and collect eggs holding symbols of the Easter Story. By the end of their journey, each family will have a set of Resurrection Eggs to be able to retell the Good News of Jesus to others and remind themselves of the Great Love that Jesus has for them. This is event will take place outside and will follow all Covid safety guidelines. The Resurrection Egg Stations is followed by an Easter Egg Hunt for ages 0 through grade 6.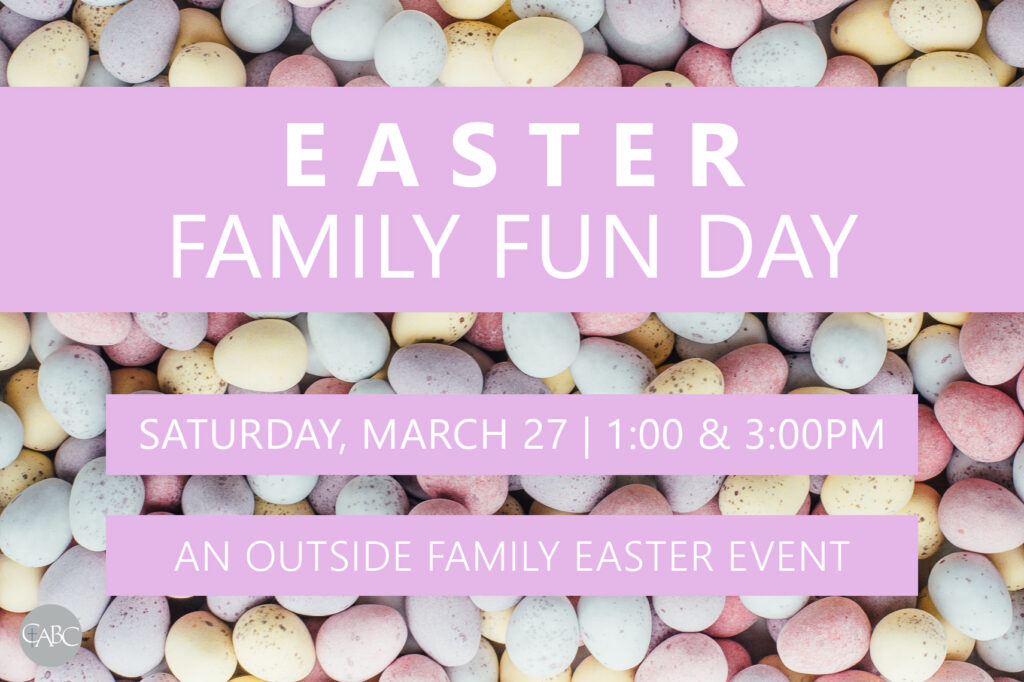 Lenten Devotionals Are Here!
Follow along with us through the season of Lent with our CABC Lenten Devotional – written by your CABC family members!
We invite you to spend some time in reflection, remembrance, and thanksgiving for our God and Savior who died for each one of us that we might have eternal life in Him.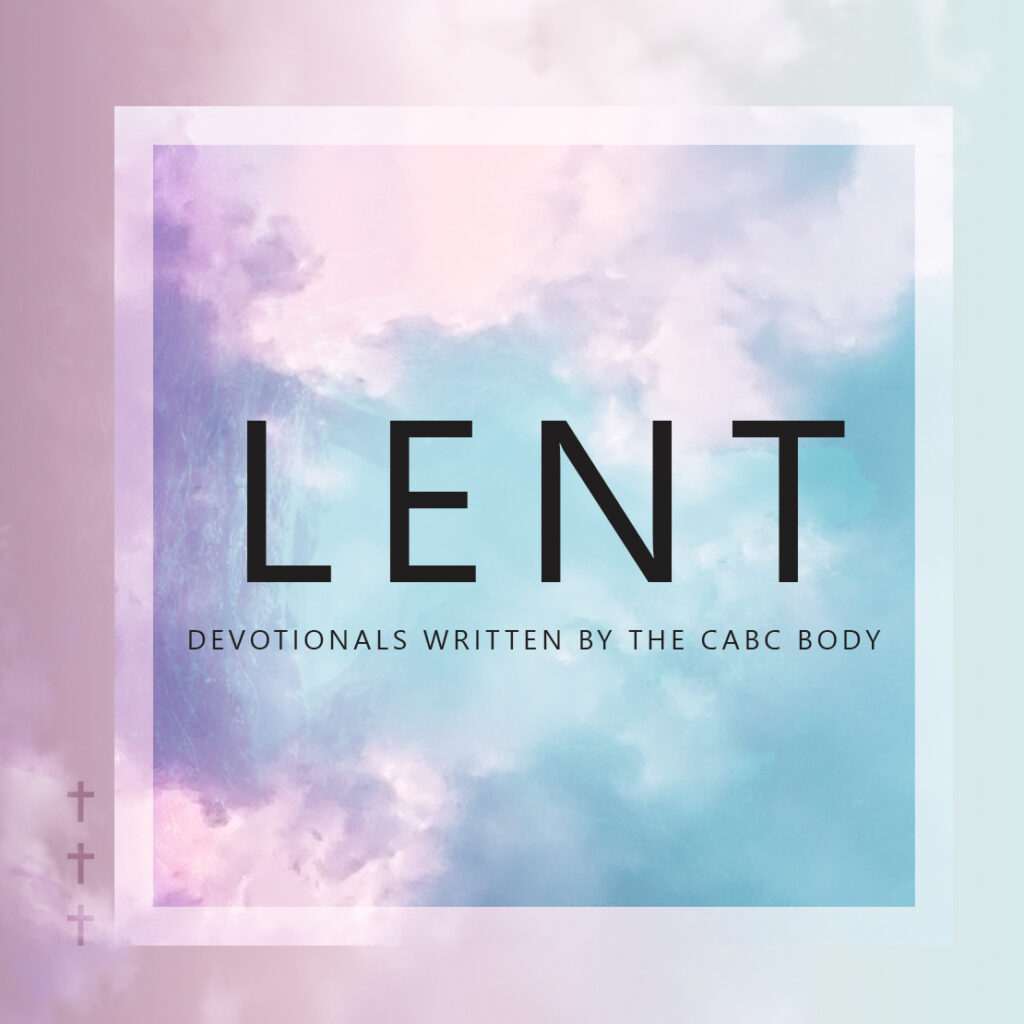 Palm Sunday
Sunday, March 28 | 9:00am
Online and in person
Join us for Palm Sunday service starting at 9:00am. Connect with your church family online or in person at CABC as we celebrate and rejoice to our King of Kings!
Virtual Seder Meal
Wednesday, March 31
Stay tuned for more details on this virtual event.
Good Friday
Friday, April 2 | 6:30pm
Join us for a time of reflection and acknowledgement of the cost of our sin. Christ died for us. He took the penalty for our transgressions. Let us remember His sacrifice. Let us remember Him.
We will enjoy a time of communion during this service. We invite families to use elements from home or grab some extra juice and bread/crackers at the grocery store this week and plan to join us for this time of remembrance together.
Sunday, April 4
6:45am Sunrise Service
9:00am Easter Worship
Our annual Easter services will be available at the times listed above. Join us for a time of rejoicing, praising and celebrating our risen Lord & Savior! Connect with your church family in person at CABC or watch live right here on
our website
or
YouTube channel
The tomb didn't stop the first Easter, and Covid won't stop us from celebrating His resurrection this year! Join us!