Service Ministry Is Back!
After a conversation at a church dinner, it was laid on my heart to volunteer to become the Service Ministry Deacon. Wow … something that was completely out of my comfort zone but also something that I could not stop thinking about. I guess that's what they mean when they say God is speaking to you! I volunteered and the whirlwind began.
What a joy and encouragement it bas been! Since the end of January, we have had two funeral luncheons, one Remembrance Service luncheon, one pop-up Wednesday night dinner, Easter breakfast, Awana pizza party and a CYA'LL luncheon. Wednesday night dinners are back once a month now too.
In my short time with the Service Ministry, I have met some fantastic people. I could not do any of this without the support of my church family. We will continue to meet monthly and see where God leads us. If you are interested in joining the Service Ministry, we would love to have you—just check the church calendar for our next meeting or send me a message through the form on this page.
The purpose of this ministry is to fellowship – talk – get together. So, let's talk …….
– Diane Kirk
Connect with Service Ministry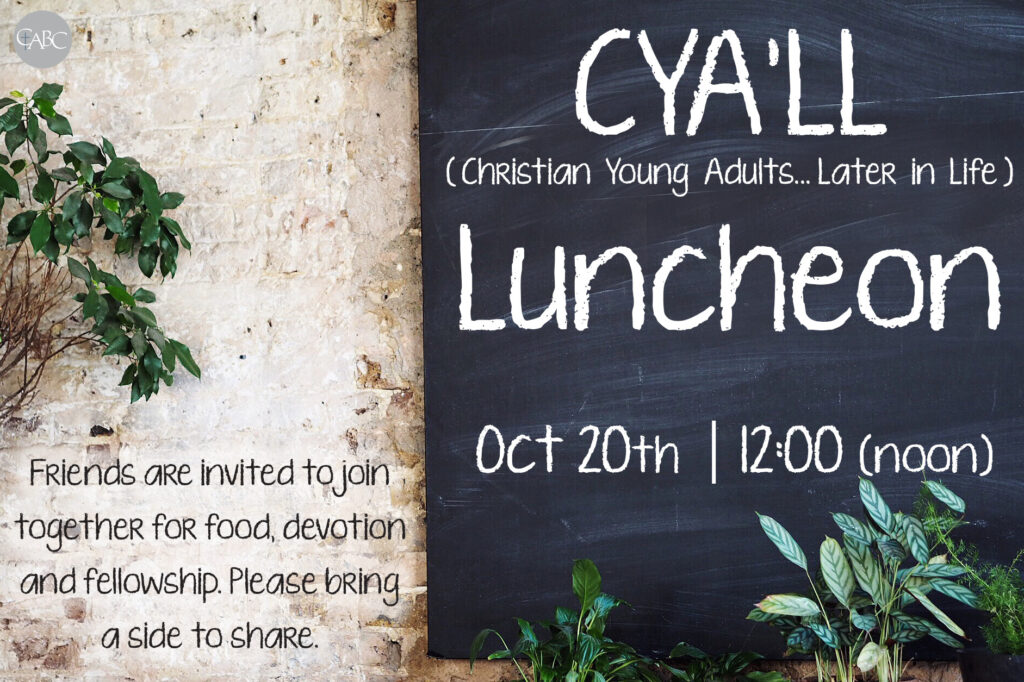 Pop up events for all retired friends (men and women) to enjoy together. Food, fellowship, devotional and fun.
Sign up online
or connect with the church office. See Diane Kirk for more info or with any questions.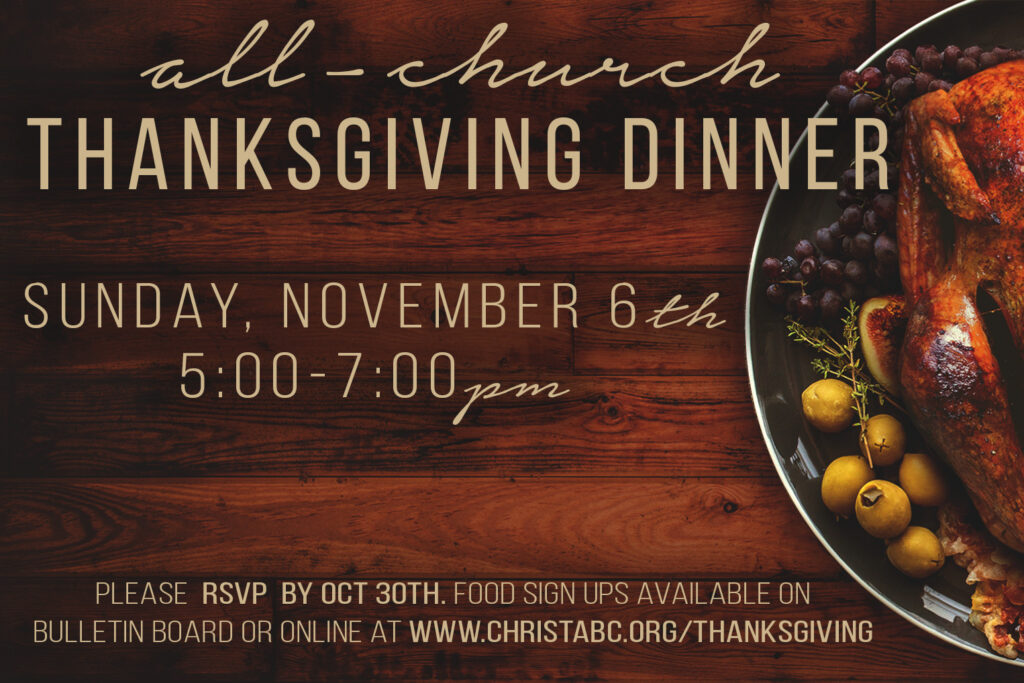 Thanksgiving Dinner
Our annual Thanksgiving dinner is back again! Families are invited to join us for a time of fellowship around the table. More info, RSVP and food sign ups can be found here.
See Diane Kirk for more info or with any questions.
Ways To Join In Right Now!