Preach the Word. Love the People.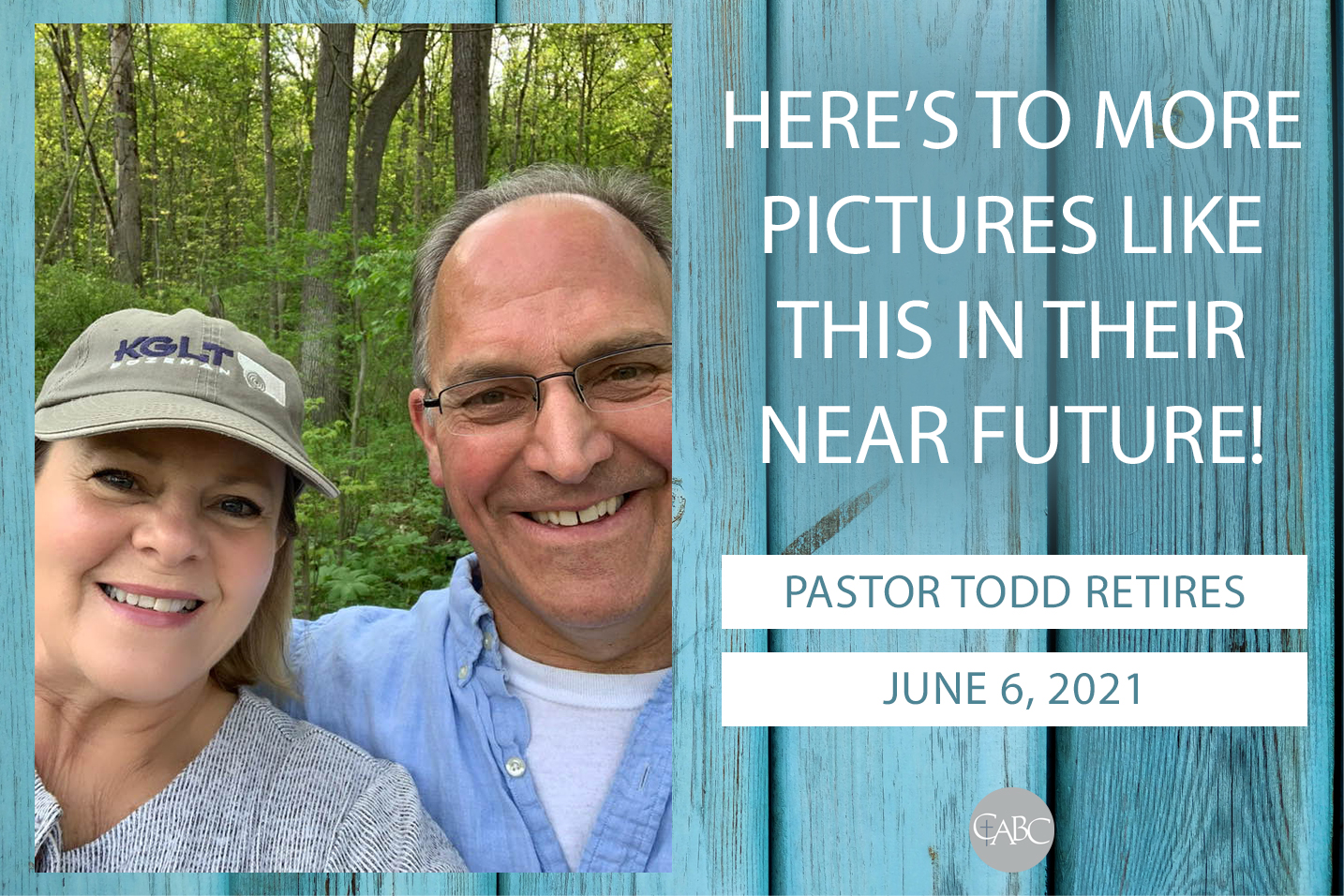 Join us in celebrating, recognizing, thanking and saying good-bye to Pastor Todd and Lori!
Join us Sunday, June 6th both in service at 10:00am and with a luncheon outside to follow at 12:00pm.
We invite you and your family to be a part of this opportunity to share, celebrate and pray for this beloved couple and their family. Please RSVP by May 2 to let us know if you and your family plan to attend the service, luncheon or both so we can plan accordingly. The luncheon will be catered with a tent and seating outside. Families are invited to bring their own lawn chairs or blankets to sit on if that is preferable or more comfortable as well.
In addition, if you would like to contribute something extra to Pastor Todd and Lori, there are three ways to do so:
1) submit recorded remembrances of Pastor Todd, Lori or both through written notes, pictures, video recording, etc. to be compiled into a Memory Book and presented on June 6th.
2) contribute towards a love gift to be presented to Pastor Todd and Lori. Cash or checks (payable to CABC) will be collected until Sunday, May 2. Gifts given as a personal monetary gift are not tax deductible.
3) bring a dessert to share at the luncheon. Cookies, brownies, bars, or other individually wrapped goodies should be brought to CABC by noon on Saturday, June 5.
Memory book, love gift and RSVP must be submitted to the church office no later than Sunday, May 2. You can RSVP via the form below.