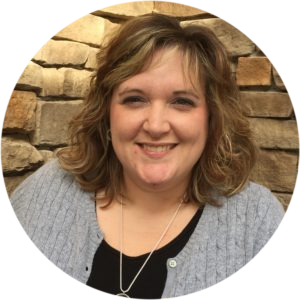 CRYSTAL JOHNSON
Preschool Teacher
Favorite Verse: Jeremiah 29:11
Hobbies:
My family means the world to me. I put my heart and soul into my job. I also love to craft things, especially crocheting. I may be a little addicted to Walt Disney World!
Fun Fact: I'm a Preschool teacher! What I consider to be normal, others probably see it as quirky!
What I Like About Serving at CABC: CABC has become such a HUGE part of my life and the lives of my family. The staff are truly some of the most wonderful people I know. We have more fun together than we should be allowed to have at work, but we are always there for each other when we need each other. I am so blessed and so grateful to be able to work and serve our Lord and lead the children to Him! Planting those tiny seeds of faith, that I pray will grow and take root in the hearts of my students, is just a tremendous experience!